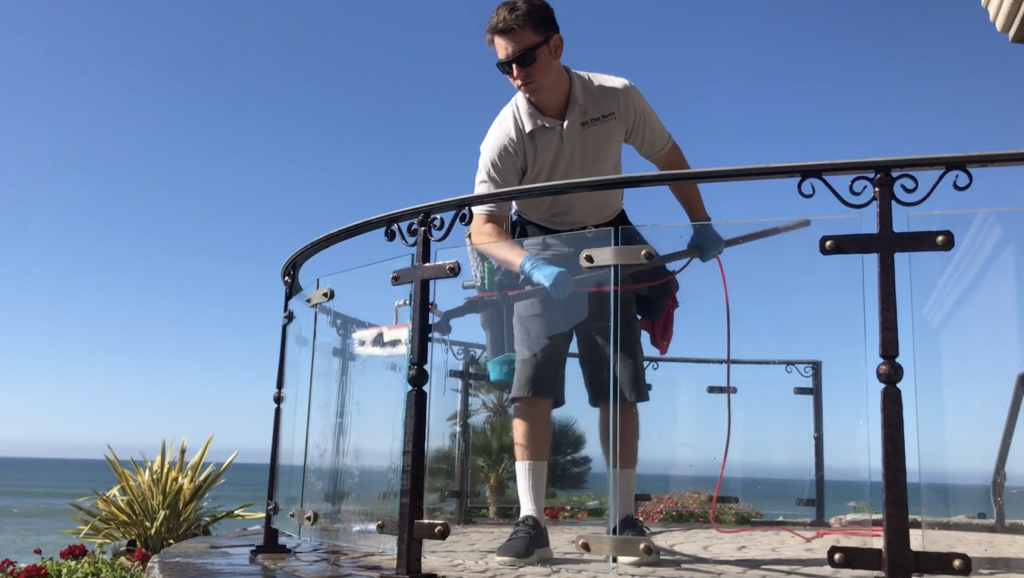 Do you reside in a seaside community with breathtaking views? You understand how crucial it is to maintain your properties and keep them looking their best as inhabitants of Counties like San Luis Obispo, California. Cleaning your windows on a regular basis is an essential component of home upkeep. We will examine the advantages of a regular window cleaning maintenance routine at various intervals in this blog post.
And now you, the conscientious homeowner, can answer the question: How often should I get my windows cleaned?
Monthly Window Cleaning Maintenance
Do you value aesthetic appeal and want your home to look its best? The best choice in that case is a monthly window cleaning maintenance routine. This routine makes sure that your windows are always spotless, giving you and your visitors an unimpeded view of the stunning seaside environment.
If you live somewhere where the salt air builds up quickly, routine window cleaning maintenance will help to eliminate the salt. The windows of many beachfront or close-to-the-beach properties need to be cleaned even more frequently, sometimes weekly or every other week.
Of course, you might not require every window to be cleaned at each visit. Instead of serving all windows at once, firms like On On The Spot Window Cleaning offer servicing certain view windows for maintenance plans that are monthly or even more frequent.
Quarterly Window Cleaning Maintenance
An excellent substitute for homeowners who find it difficult to adhere to a monthly maintenance program is a quarterly window cleaning maintenance program. Having your windows four times during the year (every three months), you can enjoy a high standard of cleanliness all year long.
Those who reside in places with high levels of air pollution or a little further from the beach, like Arroyo Grande, California, can benefit from quarterly window washing. It's still possible for the salt and other airborne contaminants to develop window buildup that impairs vision. By removing this buildup on a quarterly basis, you can make sure that your windows are always clear and spotless.
Semi-Annual Window Cleaning Maintenance
A semi-annual window cleaning maintenance schedule is a fantastic choice if you want to have your windows washed less frequently. This means your windows will be cleaned twice a year; many like their windows cleaned in the Spring and in the Fall.
Semi-annual window cleaning is useful for people who want to maintain the curb appeal of their property but may not have the resources to commit to more frequent services. It can also help people who do not suffer from seasonal allergies or who reside in areas with low levels of air pollution.
Annual Window Cleaning Maintenance
For homeowners who prefer to have their windows washed only once a year, an annual window cleaning maintenance schedule is also a possibility. It's best to think about any special events you may have coming up and request your yearly window cleaning accordingly.
Annual window cleaning is beneficial for individuals who live where there isn't as much pollution or who are not as concerned about how their home looks throughout the year. Of course, if you have a limited budget this may be the best option for you.
Emotional Benefits of Regular Window Washing
More benefits than just a good view of the stunning Pismo Beach surroundings come from keeping the windows clean. It might also have important emotional advantages. Your mood and stress levels may be enhanced and reduced by clean windows.
Natural light exposure has been found in studies to be beneficial for mood and mental health. More natural light can enter your home through clean windows, which may lift your spirits and ease stress.
Also, having clean windows makes you feel proud of your house. Your self-assurance and pride in your home are increased when your windows are clean. This may result in a happier attitude on life and a general feeling of wellbeing.
Physical Benefits of Regular Window Washing
Regular window cleaning might have physical benefits in addition to emotional ones. Why? Regular cleaning (including windows) can help minimize dust, pollen, and allergens in your house, which can help to improve indoor air quality and lessen allergy symptoms.
Regular window washing can also help shield your windows from harm. Dirt and other impurities can chip glass and cause other damage, which may require costly repairs. This damage can be avoided with routine cleaning, ensuring long-lasting windows.
Conclusion
Have you asked the question: How often should I get my windows cleaned?
Particularly for homeowners in coastal communities like Avila Beach, California, routine window cleaning is a crucial component of property care. Whether you choose a monthly, quarterly, semi-annual, or yearly cleaning program, maintaining clean windows has many advantages. These advantages include keeping your home looking nice as well as enhancing your mood and lowering stress. Also, routine window washing lowers dust and allergens, protects your windows from harm, and enhances interior air quality. Households may always look their best and take full advantage of the stunning views of the beach and mountain environment by hiring a professional window cleaning business like On The Spot Window Cleaning.